About Us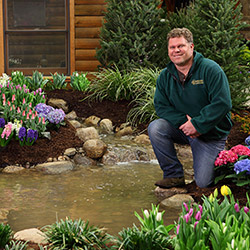 Orsini Landscaping LLC is a family-owned, small business specializing in landscape design and installation for commercial and residential customers. Located in Rotterdam, the company has grown consistently since its inception in 1994. We serve customers throughout the Capital District, Saratoga, Lake George and beyond.
The company's work philosophy was founded by my father's practical approach to lawn installation (Gerald M. Orsini Landscaping, 1978) and his strong underlying work ethic. As Jerry's son, I am committed to maintaining this approach.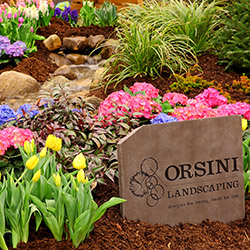 With a degree in Landscape Architecture from Cornell University and 20+ years of hands-on experience, I am able to offer our clients an extensive knowledge of design coupled with excellent NCMA and ICPI-certified installation techniques. We work closely with our vendors to coordinate all of the activities necessary to take a complex project from conception to completion, without compromising quality or aesthetics — no matter what type of hurdles we face.
Any project that Orsini Landscaping undertakes will have only our highest priority and concentration. Our goal has always been to be the best, not the biggest Capital District landscaping company. Adhering to this philosophy means never accepting more work than we can handle without compromising the integrity of the landscape product, budget, or schedule. With the Orsini name on every project, we give our clients our personal assurance that these high standards will be maintained. Some companies may be bigger, but none will serve you better.
We look forward to working with you!
David E. Orsini
We Provide Services to the Following
Cities and Surrounding Areas in NY: