Landscape Contractor Schenectady, NY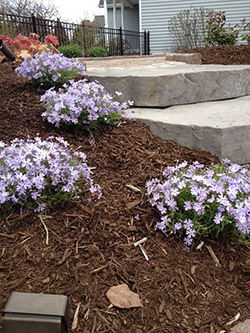 We have more than 25 years of experience providing comprehensive landscaping services for New York property owners. As a professional landscape contractor operating in Schenectady, Bethlehem, and Albany, we bring a kind of service that is truly world-class. Call us soon and let us help you with your most urgent landscaping concerns.
Experience that Brings Great Results
It takes a great deal of knowledge to fully address common and even pretty complex landscaping problems. As an experienced landscape contractor, we're extremely proud of our deep and extensive knowledge of our craft, which allows us to deliver the results that our clients expect.
We have worked on countless design, installation, and remodeling tasks that helped clients realize their dream outdoors. The amenities that we install are truly extraordinary in terms of beauty, longevity, and practical benefits. Our systematic approach to each task is absolutely off the beaten path, letting us complete projects fast. By hiring us, clients in Schenectady and other areas that we serve are going one step closer to enjoying one-off landscapes that deserve more than a second look.
Personalized Landscape Services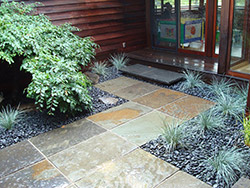 One excellent feature of our services is how we manage to adjust to each project. This means being able to choose the right approach and strategy to achieve the result that clients have in mind. In fact, we are the only landscape contractor in the Schenectady area who can offer personalized landscaping services to clients. We do this by holding client meetings where we carefully note all their preferences and expectations. From the information that they give us, we prepare project designs that will perfectly satisfy their desires and needs. In the end, this approach allows us to create landscapes and outdoor living amenities that can ensure great moments of rest and relaxation for our clients and their family or guests. Whether it's for a residential or commercial landscape, we can deliver everything that we promised.
Comprehensive Landscaping Services
We are aware that versatility and flexibility are vital qualities that a landscape contractor must possess. And here at Orsini Landscaping, we ensure that we can cater to the needs and desires of all our clients.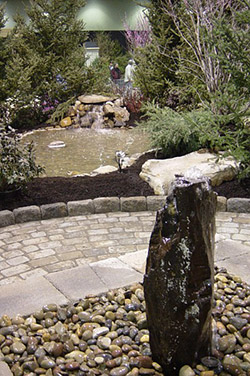 Our company can handle all tasks related to landscape design and installation. We can install all kinds of landscape features and amenities – from greenscapes and hardscapes to other outdoor enhancements like fire and water features. Our landscape designers use the latest in computer design technology. It allows them to create vivid designs that are complete with all necessary details that clients want.
We use high quality materials and appropriate tools and equipment for all our projects, thus letting us build lasting amenities and create outstanding landscapes. We perform thorough quality checks regardless of the size or complexity of the project, and we ensure that no specification is left out.
The Best Landscape Contractor in Schenectady
With expert landscaping crews, who are licensed and duly certified by industry organizations like ICPI and NCMA, we are easily the finest landscape contractor that clients from Schenectady, NY can possibly hire.
Our ever expanding client base and growing list of successfully completed projects make us fully capable of handling all kinds of landscape design and installation tasks. Our dedication to every project, meanwhile, has endeared to numerous property owners in the areas we serve. Add to that our truly competitive rates for our offered landscaping services.
Call 518-355-3004 today for more information.
We Provide Services to the Following
Cities and Surrounding Areas in NY: