Landscape Design Bethlehem, NY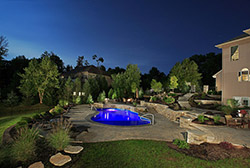 A great landscape design is the blueprint from which stunning and functional landscapes are made. And when it comes to creating unique and functional designs, no other New York company can come close to us at Orsini Landscaping.
Having provided complete landscape design services for DIY enthusiasts, homeowners, and commercial property owners, we possess keen eyes for everything that makes a stunning outdoors. We have helped realize the dream landscapes of our clients from Bethlehem, Schenectady, and Albany through our professional design services.
When you decide to hire our services today, we will use our expertise to design the kind of landscape that you've always wanted. Please visit our office or call our customer hotline at 518-355-3004.
Customized Landscape Designs
In any landscape design project, it's always important to establish open communication with the client. This way, no problems arising from misaligned priorities will occur, and that the client will be very satisfied with the eventual design.
Accordingly, our designers are trained to make sure that we perfectly understand exactly what each client wants in terms of the landscape's design or theme, as well as the amenities that must be included in the design plan. We hold proper consultation with clients and establish strong collaboration during the design phase. We allow for some revisions just to ensure that we have all of our clients' desires and needs fully addressed.
The Best Landscape Designer at Your Service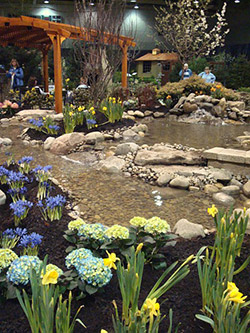 At Orsini Landscaping, our people have the experience and formal education in the field of landscape design and development. Our owner and resident landscape designer, David Orsini, has rock-solid credentials that make him fully capable of handling all kinds of design tasks. With a Landscape Architecture degree and numerous projects done, David ensures that clients will get stunning and functional landscape designs that are even better when actually installed.
We have always been praised for our consummate design craftsmanship and the degree of attention that we pour into our landscape design projects. The results, as what we have proven so many times before, are landscape designs that defy conventionality and merit the overwhelming approval of clients and peers alike.
Complete Landscape Design Services
Clients from Bethlehem, NY and nearby locations can hire us to design new landscapes or work on specific landscape features. These include garden areas, outdoor living spaces (patios, decks, outdoor kitchens, gazebos), water features (ponds, fountains, bird baths, waterfalls), fire amenities (fire pits, fireplaces, fire bowls), and much more.
We can provide simple designs that can be the basis of DIY homeowners for their property improvement projects or create a full-scale landscape design that the client can use to flesh out his or her dream landscape. Our designs already include vital information, such as potential cost, specific materials to be used, and design suggestions for those DIY-savvy clients.
Only the Finest Landscapes
We never content ourselves with designing plain landscapes; instead, we always try to think outside the box and be creative with every project that we handle.
Through the years, we have completed landscape designs that range from traditional or Old World inspired to edgier designs with modern sensibilities. Many of our past jobs in Bethlehem and other locations that we do business in have turned out to be extraordinary landscapes that have all our clients' dream amenities. From rustic patio settings to truly refreshing outdoor setups with handsome water features, we promise to incorporate the right design principles to fully bring you a one-of-a-kind landscape design plan.
Call us today at 518-355-3004.
We Provide Services to the Following
Cities and Surrounding Areas in NY: